What Makes CISCO Different?
Serving over 500 lenders nationwide for over 30 years.
We provide personal attention to each of our clients.
15 sec. tri-merge from the web (no install).
48 Hour Rescore update at the bureau level. Learn More
Same day processing on Infile updates.
Next day on all RMCRs.
Credit Analyzer to improve your credit scores. Learn More
Free full-time tech support.
Experienced, friendly processors. All FCRA certified.
Simplistic Payment w/various invoice options. Learn More
List of mortgage program interfaces: View List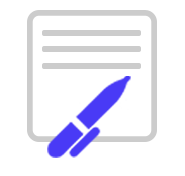 Start with our Quick Application.
Call us to apply over the phone OR fill out the online application form.
We provide fast, accurate information.
Subscribe To Our Newsletter